Sixteen years ago today, I became a dad. Our first daughter, Anna, was born and I couldn't imagine how much everything would change that day. She's been a delight; she's very smart, very charming, and VERY strong-willed. She's tested me on so many levels, causing me to reluctantly become a better person. I'm grateful for the opportunity to call her my daughter. Happy birthday, Anna!
Truth be known, I'm always shocked at the responses I receive from you when I write about my family. I reason that nobody could possibly be interested in my personal life when there's so much financial stuff to write about! Roth conversions, dividend income, the stock market's volatility…that's what you want from me, right? So each time I mention my family, it's a little difficult for me. In light of that, thank you for being so open to the personal side of our retirement planning business.
The fact of the matter is, we're just people doing our best to plan for a successful retirement. And what does a successful retirement allow us to focus on? The people we care most about. I hope we help you clear through the financial noise and clutter and put into place plans that get the money stuff somewhat out of the way so you can just live your life. That's what it's all about.
So with that, here's just one of the 200+ family pictures taken a few weeks back. I won't bore you with them all, but this photo tells the story that we're very blessed to have family and relationships that make all of the challenges worthwhile. And in case you're wondering, the girls' names from left-to-right are: Anna, Nora, Evelyn, Ava, Josie, and Rosalie. And who keeps this squad from sinking into pure chaos? My beautiful wife, Carie. This is us.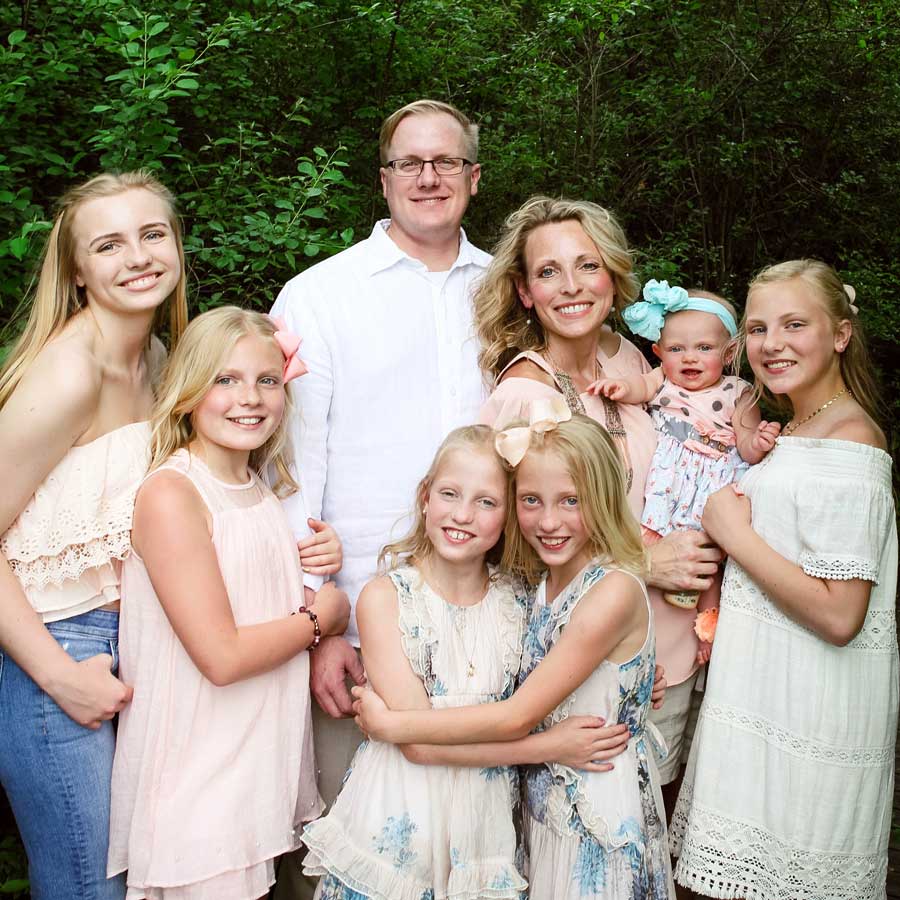 All the best,

Adam Cufr, RICP®