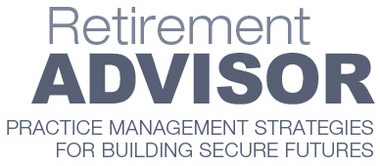 At the risk of sounding "a little less-than-humble", I am excited to share with you that I was recently asked to become a regular contributor to Retirement Advisor Magazine!
Needless to say, I accepted the proposal.
What is the magazine all about? Well, it's a magazine for financial advisors who serve the needs of families nearing or in-retirement. (Sound familiar?) Retirement Advisor sought me out to share my thoughts and views with their national readership. It's a humbling opportunity for me and I'm very much looking forward to the challenge.
Don't worry … Because I already have writing time in my weekly schedule, this will not distract me from serving our clients or their families. Instead, I think it will actually help me serve you BETTER, because dedicated, clear writing is a sign of clear thinking. This is an opportunity to put my thoughts on paper which will help keep me fresh, focused, and continually committed to bringing you my best thinking. And if what I do helps you, why not take advantage of a great opportunity to share it with others across the country!