If you read last week's newsletter, you know that I was in Las Vegas, delivering a talk to financial advisors. While the talk went well, and I made a lot of new friends within my industry, it was what I experienced outside the conference hall that piqued my interest. In the 17 years since I've been to Las Vegas, Vegas has become even more…Vegas.
The lights and sounds seem ever-more alluring, the attractions more attractive, and the entire experience more predictable. Las Vegas knows exactly what you want from it, so it has gone to incredible lengths to deliver on that expectation. As a person who didn't travel to Vegas for the typical reasons, I was inspired to simply wander around in wonder most of the time, telling myself: Look what we've asked Vegas to become. But hey, who am I to judge?
The business lesson here is to know your client, find out what they really want, and strive to become the very best at giving it to them.
As a financial advisor, I'm willing to take a lesson from Vegas. Just as Las Vegas delivers a very specific experience, I narrowed the broad scope of financial services to that of retirement planning. In fact, I went even further, which is why I specialize in retirement income planning for people who are age 55-75, nearing or in retirement. Because none of us can be all things to all people, I choose to be the very best I can for a very narrow segment of the population: people perhaps just like you.
Imagine a Las Vegas that tried to be all things to all people. It would look like any other city. Instead, travelers to Vegas know what they can expect, and it's delivered without compromise. "Don't like it, don't come here" Vegas screams. If it's adult entertainment you're looking for, you've come to the right place.
As you consider the very specific needs one has as they near retirement in order to prosper through it, imagine how comfortable you'd feel working with a financial services generalist. They will do their best to help you, but are you confident they can handle your toughest demands, as a retiree?
As you wrap your mind around this lesson I was reminded of, think about those people who are still seeking specialized retirement planning knowledge. Do they know where to turn for help? Do they know the questions to ask to find a partner in planning, to guide them on their retirement journey? Consider lending them a hand.
We've been blessed with wonderful introductions by our clients to their friends; there is no greater compliment to us, and it's a very meaningful gift to those who choose to engage us in planning.
What happens in Vegas may need to stay in Vegas, but the lessons taught can help us empower families and shape decades of retirement for those who are seeking it. We don't have to gamble to have a great retirement, but a great retirement might just leave room for a little gambling.
All the best,

Adam Cufr, RICP®
PS. Check out our upcoming classes at BGSU at Levis Commons. I'll be teaching two new sessions, for a total of six hours of retirement education for each class. This is a great opportunity to introduce a friend to a very thorough education in retirement planning. They'll thank you for the information, so please pass it on! [vc_column width="1/1″]
---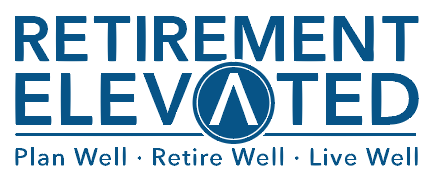 As you may be aware, we teach classes at BGSU at Levis Commons called Retirement Elevated.
These classes are designed to offer the current or aspiring retiree a serious education in retirement planning. This is a wonderful opportunity for you or your friends to access a lot of great material in a focused classroom educational setting.
During the two-evening class, we will go in-depth in the following planning topics:
Retirement Income
Investments
Taxes
Healthcare
Estate Planning
Retirement Elevated classes are designed for people between the ages of 50 and 75 who seek to strengthen their understanding of retirement planning and all of its nuances.
CLASS DATES AND TIMES ARE AS FOLLOWS:
Tuesdays, September 22nd and 29th
6:00 to 9:00 p.m.
-or-
Thursdays, September 24th and October 1st
6:00 to 9:00 p.m.
If you or a friend would like to register, contact our office at (419) 931-0704
Class Fee: FREE!
Materials Fee: $49 (additional workbook $19)
If you'd like to see the complete course flyer, contact us and we'll get you a copy.