Our Approach
Your retirement success need not be uncertain.
Too often we meet with families who have made questionable financial decisions because they didn't understand the terms, the options, or the possible ramifications of the investments they were "sold." Ultimately, what these families wanted was a plan, but what they got was a product – a very big difference.
We insist on clarity at Fourth Dimension Financial Group. Utilizing an education and research-based process, we strive to collaborate with and empower families to retire on their terms and with the planning in place that will assure them of how much they will receive, from which account, and for how long. To settle for less during retirement is simply unnecessary and unfortunate.
Have you outgrown your advisor?
The financial services industry has rewarded product sales and investment management over true planning for decades. While advisors claim to be client-centric, most are simply not equipped to provide families with the planning services they really need. They're built on the traditional model of investment management only, and that's an out of date model.
---
At Fourth Dimension, we utilize a model that is based on our Four Dimension Review Process to assess and analyze the critical dimensions of your retirement plan: income, investment risk and fees, tax sensitivity, and estate planning. The result is a written financial blueprint that marries your current asset information with rigorous academic research to form a clear process for moving forward – without regret. After all, who begins work on a structure before first drafting the blueprint? The same should be true of your retirement planning efforts.
Four Dimension Review
We Were Built For Planning
At Fourth Dimension we believe a true advisor should focus first on advice and then use investments to implement that advice. That's why the services listed are incorporated into your comprehensive financial blueprint, only after using our Four Dimension Review Process to analyze your situation and assets to ensure proper alignment with your planning objectives.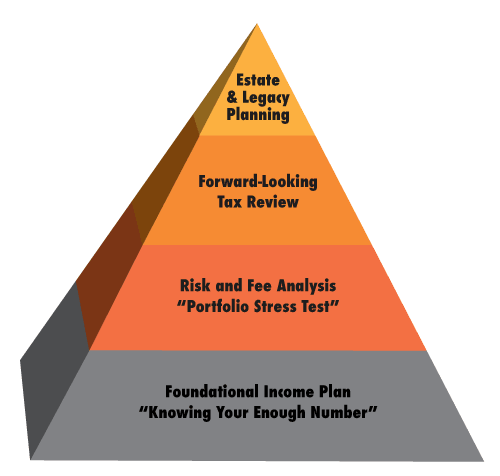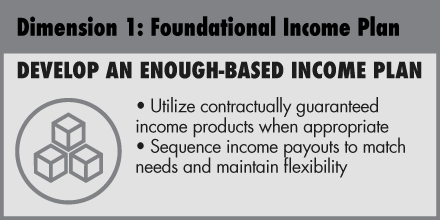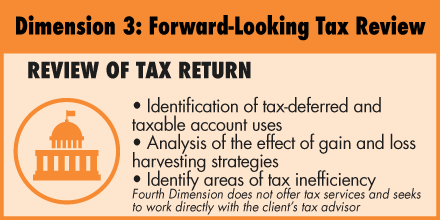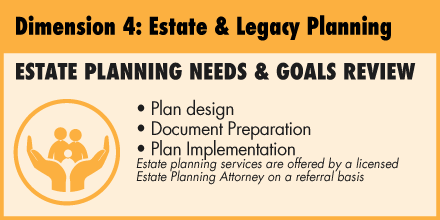 The Service Should Justify the Fee
The vast majority of people who invest and plan for retirement have no idea the fees they're paying. Once you begin to look more closely – which we strongly encourage you to do – you'll want to be sure to receive value commensurate with the fees you're paying. At Fourth Dimension, we have transparent fees and several options depending on the needs of each client we serve.
When we engage with a new family, there is no fee for the initial discovery meeting. This is simply an opportunity to get to know one another, to learn if there's a good fit and reason for future discussions. Depending on the best next step, a very clear discussion of our fee options will lead to the recognition that you're receiving very high-level planning value for a fair fee.